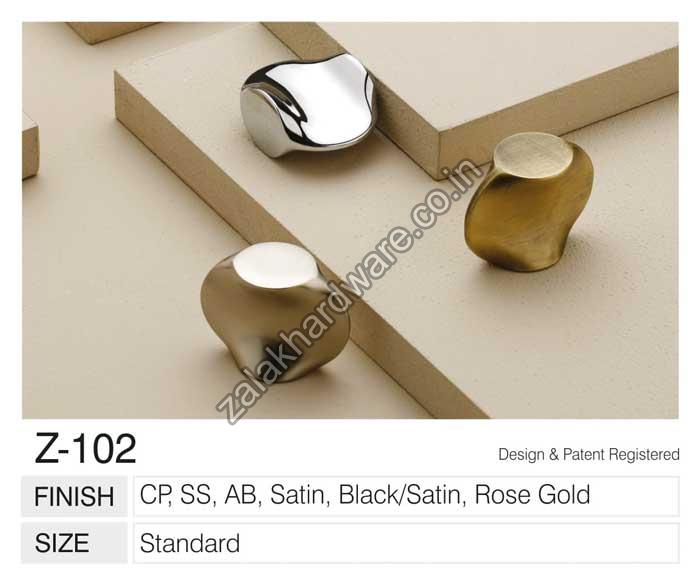 Cabinet drawers by Drawer Knobs Manufacturer India of many varieties are gaining popularity in today's home décor needs. Different types of doorknobs, slides, and handles are offered to the market to give your wardrobe and kitchen drawers an appealing appearance. Some doorknobs and handles are movable, while others are fixed.
In this article, you will learn about some of the numerous styles and designs of cabinet hardware that are available to help you decorate your home tastefully.
Rope Drawer handles :-
Rope drawer knobs are the most recent trend set that offers a majestic touch to the house and drawers. These rope drawer handles can be attached to sliding drawers to provide an excellent grip when gently pulling the drawer out of its loops and closing it after usage.
It adds more design elements to the drawer's operability at home. It will look finest in seaside houses or riverbank cottages. It can be utilized as theme doorknobs to entice visitors to look at it.
Pull Toy Drawer handles :-
Pull toy drawers are innovative and one-of-a-kind in their own right, making them the greatest alternative for a child's room. These pull toy handles have a strong grip and are not prickly, which could harm children. It gives the hands a strong grasp and raises from the bottom to engage the drawer slides online to gently open and close the drawer.
Mold Drawer Knobs :-
For all eternity, the knobs are the typical drawer handles. Mold drawer knobs are constructed of air clay, which allows you to shape the knob into the ideal shape for the optimum grip. For obvious reasons, they are frequently designed to have a casual vibe. These mould drawer knobs are additionally painted and glittering to provide the cabinet and home with a more appealing appearance.
Glass Drawer Knobs :-
The glass drawer knobs are the greatest in their class since they offer the property a beautiful appearance. It is a high-end series that features pearls on a chrome base with a glass pattern. You may also add a gilded brass base to the buy drawer knobs to give extra glam. It can be made available in any diameter desired by the customer.
Leather Pull Drawer Handles :-
Leather strips, which offer a traditional touch to the cabinet and the house, are another new method for incorporating the finest drawer handles onto the cabinets. The elegance and luxury feel of the leather strips on your wardrobe handles will offer your closet a delightful presence of modern and traditional patchwork. These leather strips are folded upwards and welded together in the center, leaving a loop underneath for holding and drawing closet drawers.
Pipe Pull Drawer Handles :-
The pipe pull design, in which a copper cut piece of pipe is placed horizontally on the drawer knob positions based on the length and width of the cabinet, is the most prevalent drawer handle idea among all. Long drawer slides necessitate an extended length of copper cuts for a more aesthetically pleasing appearance, whilst smaller slides can be managed with small pieces of copper cut pipes.
Final Words :-
It's past time for you to make a small adjustment to your existing lifestyle by changing the interior design of your home. Do not overlook little elements such as drawer knobs and handles, as the most recent drawer slide designs must be accompanied by the best-looking knobs and handles. These are minor factors, but they make a significant difference in giving the house an exquisite appearance.