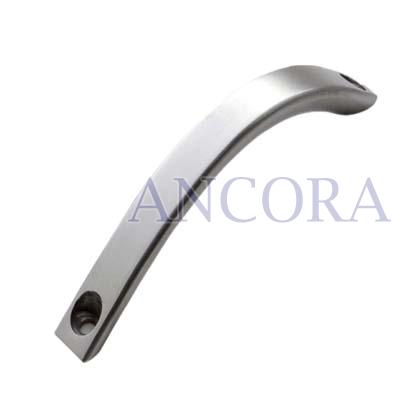 You can surely overlook the design patterns of the cabinet handles when you are planning to build a new kitchen or want to remodel an existing one. But remember, they are to be used in numerous numbers every day. So, they may be fairly small in size, easy to install and affordable in price but should be durable for use. Cabinet handles are also known as cabinet pulls and their knobs and near kin can make a huge difference in the convenience and look of the kitchen.
You use the cabinet hardware multiple times a day. The hinges remain hidden for the cabinets but the handles are visible. Thus, high profile handles can add or spoil the interior of the kitchen. So, it is important to be careful about choosing the cabinet handles and knobs of the kitchen. Keep reading this article to understand what you want for your kitchen cabinet hardware.
How to choose cabinet handles?
Choose properly between cabinet handles and knobs
You may not think it important to choose between cabinet nobs and handles but they have separate features that can change the entire look of the kitchen. Kitchen cabinet knobs are normally round-shaped and thus hold a welcoming gesture and a home feel, which works best especially in those kitchens having a country theme.
On the other hand, kitchen cabinet handles offer a sophisticated look. But this does not mean that you cannot get rustic handles for your kitchen cabinets. Both varieties are available. Contact any of the potential cabinet handles manufacturers in town to get what you want for your kitchen.
Choose a particular style for the cabinet handles
Probably you have 20 or more cabinet handles in your kitchen including the drawers and cabinets, which altogether is sure to leave an important effect on the interior of the room. So, it is crucial that you choose handles and knobs which complement the décor of the kitchen.
If you have a modern kitchen, consider buying cabinet handles from the suppliers of Gujarat who can offer you some with angles and square or simple design. Remember, there is no lack of varieties in the designs of knobs and handles. What you need to do is, choose one pattern according to the theme of the kitchen. For example, with a Tuscan themed kitchen, grapes-stamped handles and with a rustic kitchen, twisted wrought iron handles go well.
Choose properly the finish and material for the kitchen handle
Decide first what you want – a cabinet handle or a cabinet knob? And, also, which design, material and finish you want for those? Cabinet handles are available in a range of materials starting from most expensive ranged polished brass to cheap plastic. Normally stainless steel or nickel handles often throw a rustic or antique look. And, all these materials are available in different finishes. From antique and dark to glossy finishes are available in the market by the cabinet handles suppliers Gujarat.
So, you need to contact the best cabinet handles manufacturers in the city to get a range of varieties for the kitchen handles and knobs which suit perfectly to your kitchen space.